~or~
Supersex G-Spot Vibrator Rox My Sox

Lovehoney is by far my favorite sex toy shop ever and OH MY GOD they sent me moar toys. I've reviewed the Tracey Cox Supersex Rabbit toy already in black, my favorite sex toy color, and this hit the spot, just like the rabbit counterpart did. The Tracey Cox Supersex Rabbit Vibrator is by far my favorite rabbit and I'm so happy that I accepted it. Lovehoney has now given me a total of three rabbits and I've loved every one of them. In fact, they gave me my first rabbit, so they have a very special place in my vagina. Really, the only difference between the Tracey Cox Supersex Rabbit Vibrator and the Tracey Cox Supersex G-Spot Vibrator is that one has a rabbit arm and the other doesn't.
When I first got the Supersex G-Spot vibrator I almost jizzed my panties. Like, sploosh. I get so fucking excited for anything g-spotty. When I was with a (now) ex-boyfriend I had the pleasure of finding my g-spot with him and ever since then my g-spot and a-spot have been my favorite parts of my vagina/vulva to be stimulated, even more than my clit, though right now I can't come with g-spot/a-spot stimulation alone. However, one day that will change and I'll squirt like a fucking fountain. That's my ultimate sex goal.
As usual, this toy is well made, just like the rest of the Tracey Cox Supersex sex toy line that I've reviewed and, for that matter, pretty much all of their toys. The sizing was absolutely perfect. If I had used this toy when I first started out,  I would have been surprised by the head and somewhat hesitant, being that it is larger than the shaft. Have no fear, my lovely fuck bunnies, the head is tapered so it slides in smoothly and the silicone is velvety soft, though it does require a fair amount of lube. The head being larger than the shaft was actually pretty fucking amazing. My vagina closed around the shaft, putting more pressure on my g-spot.
The silicone shaft is flexible and, though I didn't need it to be, it may work for some people. Now, as far as the vibrations go, they are incredibly buzzy. I prefer rumbles like the Mona or the Nova/Rave. The buttons are beyond easy to use. To turn it on you press a button. To turn it off you press the same button. This may not seem like an awesome feature, but it really is, for that moment when your roommate knocks on your door and you have to turn it off immediately to avoid intense embarrassment (unless they're coming to join then GO FUCK THEM WITH THIS. All of Fun Factories toys have this feature so I was thrilled that this toy has a quick on/off button. Me like.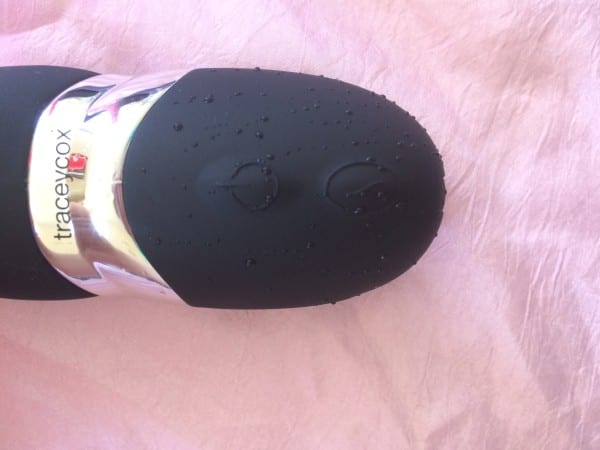 Who Would like this toy?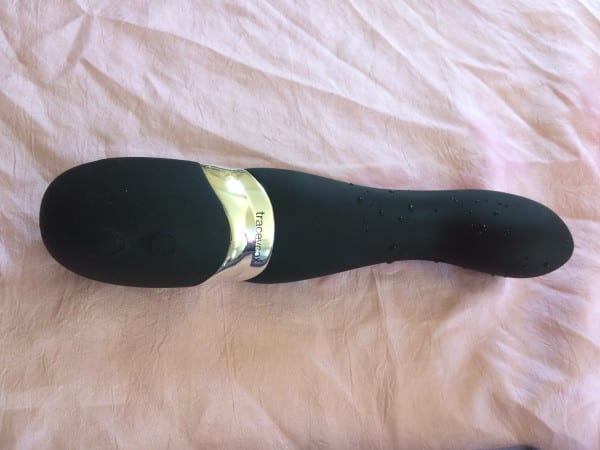 Someone who likes being able to thrust as deep as they'd like. This toy gives you more opportunities to rummage around your vagina to find the right spot. While I didn't like the vibrations, it's quite cool that they carry on through the WHOLE toy from handle to the tip of the g-spotting curve.
What I learned about my body by using the Lovehoney Tracey Cox Supersex G-Spot Vibrator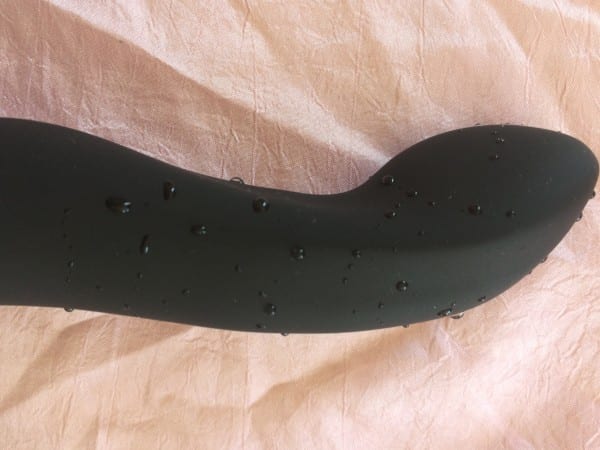 I was astounded how similar this is to it's rabbit counterpart, and that isn't a bad thing, considering how much of loved that little bunny. I found that this toy allowed me more options and more depth and angles with which to explore my whole vagina. It was similar to the Satisfy Me dildo that I was sent quite a while ago. The head is very different from the Satisfy Me dildo but that's what makes the two of them so similar while being so awesome and unique.
Don't think you'll like the Lovehoney Tracey Cox Supersex G-Spot vibrator?
There are many options for g-spotters; some more intense than the others. If you're looking for something that doesn't vibrate but does offer g-spot stimulation, consider trying Lovehoney's Satisfy Me dildo, the toy that made me realize I could experience pleasure without coming. The Rosa is somewhat similar to the Lovehoney Tracey Cox Supersex G-Spot Vibrater in the sense that it gives dramatic g-spot stimulation. The Rosa, however, is a hard-core version of this. I mention it because, while the Super Sex G-S
pot Vibrator by Lovehoney stimulates my g-spot, the vibrations are quite buzzy, while the Rosa is rumbly.
Would I recommend the Supersex G-Spot Vibrator?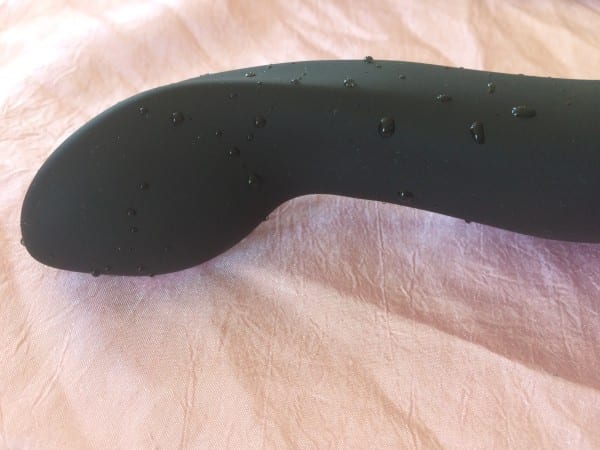 If you're looking for something with rumbly vibrations, this may not be the right vibrator for you. While the vibrations were too buzzy for me, it may be what you're looking for, considering how powerful the vibrations are. The shape, however, is something that worked with my body and I absolutely loved the way it was made. Consider the Rosa by L'amorous, also available at Lovehoney's website.
Why Lovehoney is Awesome and so is the Tracey Cox Supersex G-Spot Vibrator
Here's the dealio with Lovehoney; they offer their customers a 365 day return policy, so you truly can't go wrong. If this isn't the right toy for your body then try another one. I've reviewed a shitton of Lovehoney's toys including some crotchless panties, and most of them are absolutely amazing.
Lovehoney, it was my pleasure to review for you. I look forward to the next one <3
Did this review help you? I'd love it if you'd consider purchasing your future toys from my affiliates. At no extra cost to you, your purchase supports my blog! Go go go check them out. I wouldn't list them if I didn't like them.