So, here's the deal with Fun Factory
I've been reviewing for Fun Factory for about four years now, and although I haven't loved all their products, I can vouch for the quality of their toys; likewise for the Volta. Fun Factory creates the weirdest toys, like the Pulsators (vag cam on this one. NSFW). The Pulsators use magnets to thrust them to and from, and the Bouncer, a dildo with balls inside the toy; as well as the B Balls, which are basically Ben Wa balls for your ass.
There were dozens of things I liked about the Fun Factory Volta
While the toy was rather loud, it made up for it in power. The Fun Factory Volta was enough to get me off.
It takes quite a while to become aroused sometimes, but when I pressed the Fun Factory Volta against my clit, rested the shaft on my vulva, and teased both the entrance of my vagina and perineum, I became aroused quickly.
Quite versatile, the Fun Factory Volta's entire body can be used to stimulate the most sensitive parts. I pressed the Volta against my nipples; I pressed the entire body against my vulva; I teased both my vagina and my perineum and each different position stimulated my body in ways that other toys haven't. Because the full force of the Fun Factory Volta was too much to handle, I used it only on the first few settings. The higher the power got, the louder and more buzzy it became.
You know when you're really into it and lube and vag juice get everywhere?
The Fun Factory Volta has a handle that's designed to keep up with you. Though I'm not into patterns, Fun Factory is. And they do a hell of a job at creating patterns that will tease you. The hole in the handle of the Fun Factory Vulta allows for slippery mobility that won't slow you down. There's another great thing about the Fun Factory Volta (and all their toys, in fact): they have an on-off but
ton that doesn't mess around. If you need to turn that off right when your roommate gets home, press that Fun Factory button and it's off. Same goes for when you're ready to return to your Fun.
But that, though
Fun Factory's toys don't have the softest silicone like other toys do. But, that's why god invented lube, right? You'll find that the sex bloggers and toy stores and I all recommend that you lube up. Why's that? Because slippery is more fun. (And less painful for those of you with sensitive nether regions.)
But don't put it in your butt, k?
There are toys to stick in your butt and then there are toys that shouldn't enter your anus. The asshole is the black hole of the body and WILL be sucked into your butt. Quite often that'll require a trip to the ER. Save yourself some money, pain, and embarrassment and just keep this toy outta there. If you want something stimulating that can go in your butt, try the Bouncer.
Check out the boring stuff:
Well, kinda the boring stuff. I, personally, think it's pretty flipping' awesome that you charge the Volta, and all of Fun Factory's other toys, with a magnet. The Volta's patterns are the bomb, some of my favorites even though I'm not super into patterns. It's a nice tease when you're trying to get it up.
If you don't think you'll like the Volta
Then there are quite a few options, though none are exactly like the Volta. For instance, if you like strong, rumbly vibrations, and just want something external then I'd shoot for the Tango; or if you're looking for power but want internal stimulation, give the Mona a try. While they aren't killer vibes, they are rumbly and hit all my right spots. While the Fun Factory Volta doesn't have the same rumbles the Mona has, it's still a vibe I'm always happy to use. Because the Volta almost has the same power as a wand, thanks to the fluttering tips, the (Hitachi) Original Magic Wand may appeal to you as well.
Thank you so much, Fun Factory, for yet another awesome toy.
Did this review help you? I'd love it if you'd consider purchasing your future toys from my affiliates. At no extra cost to you, your purchase supports my blog. WHAT ARE YOU WAITING FOR go check them out gogogo! I wouldn't list them if I didn't like them.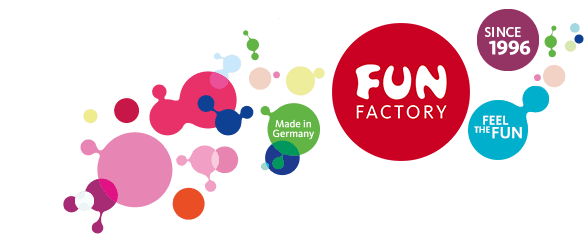 Pros
I would absolutely use this again
Aesthetically pleasing color (comes in both pink and red, too)
The fluttering adds another sensation to the vibrations
One-push On/Off button
Cons
Loud
A partner likely won't sleep through you using this next to them.