Here's another roundup for y'all! Before I dig into the specifics of this post, I want to remind you that I'm hosting one giveaway every single month (with TWO giveaways this month) for the rest of the whole goddamn fucking year. Here's the most current giveaway. The We-Vibe Tango X and Touch X giveaway will end in a few days and the Womanizer Liberty giveaway will go up immediately after that. You can find the way to enter here.
Look back here around this time next week for another collection of sex blogger posts! I also have a discord server here for us all to pal around on and I created a subreddit here where sex bloggers can share their stuff and others can ask questions and contribute to the discussion.
First, here's a review of a butt plug I recently posted. I loved this little fucker, with its appropriate head-to-neck ratio and its app-controlled vibration that can be controlled by one's partner. You can read my review here.
I was super excited to post this week's roundup because we've got some especially good shit. To start out with, I love what Pommy from Queer Earthling posted. She compiled a list of sex toys that are good for those with back pain. Pommy, thank you so much for making this. You can read her list here.
Oh my gosh, I love the puns. Storm is back with more smut and god it's good. I look forward to her smut and I cannot wait for the next one. I want Storm to keep writing so tell her if it gets you going. You can read it here.

Photo Credit from vanillafreesex.com
The Dildoodler is at it again, this time with an essay about the They/Them dildo being called "They/Them." As a ciswoman, I cannot comment on how it felt to have a dildo named They/Them. However, when I got the They/Them myself I was a little unsure of how it'd be taken by members of the non-binary community and people who use the They/Them pronouns. I appreciated hearing their take on the matter. You can read their post here.

Photo credit: Dildoodler
Princess Previews is at it again, this time with another suction device that isn't especially mainstream. I've used a lot of "suction"-type toys but I hadn't heard of this toy. Like Grace, I haven't gone too off course with the suction toys. The ones I've used are from We-Vibe, Womanizer, Satisfyer, and ROMP but I'd love to give some lesser-known toys a try. Thank you for using this on your nethers for us, Grace. You can read their review here.

Photo Credit: Princess Previews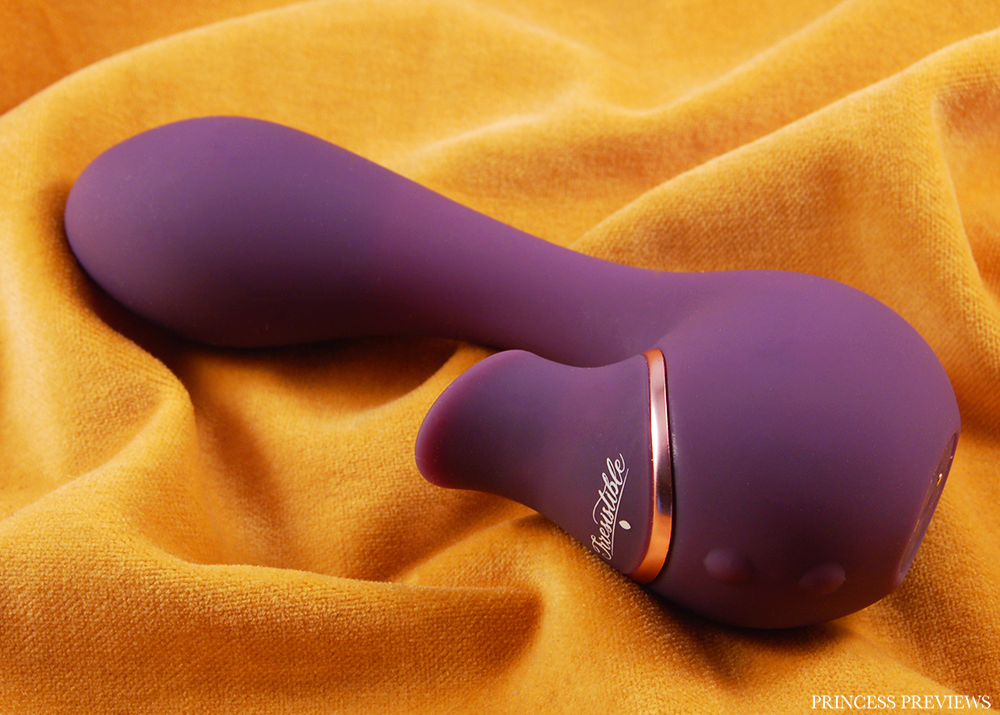 More bloggers are getting ahold of the Tango x and Tango x and that's awesome! Here, Little Switch Bitch reviews these two new We-Vibe toys. I love seeing how my experience owns up to other bloggers and I'm super glad that LSB brought up this review. Read LSB's review here. (You can read my review here.)