Woo hoo! It's Christmas time, y'all, and that means that the advent calendars are coming out! I was thrilled to be handed the "Couple's Sex Toy Advent Calendar."
I did an unboxing on IG Live and lost the footage so I'm bringing the focus back here on my blog. Since I published my unboxings the Women's Calendar has sold out, as has the couples 24-day calendar. Now, all that's left is the men's calendar and the 12-day couples.
I highly recommend getting both or one of these boxes. They're so fun to unwrap, to look forward to, and to enjoy solo or with your partner. So far, I've been using them solo myself and I'm having a blast.
I was working on this review before the calendars sold out but I'm going to keep the toys I had listed. Just because those sex toys aren't on the calendar anymore does not mean you have to miss out on a fun time with your partner or a fun time with yourself.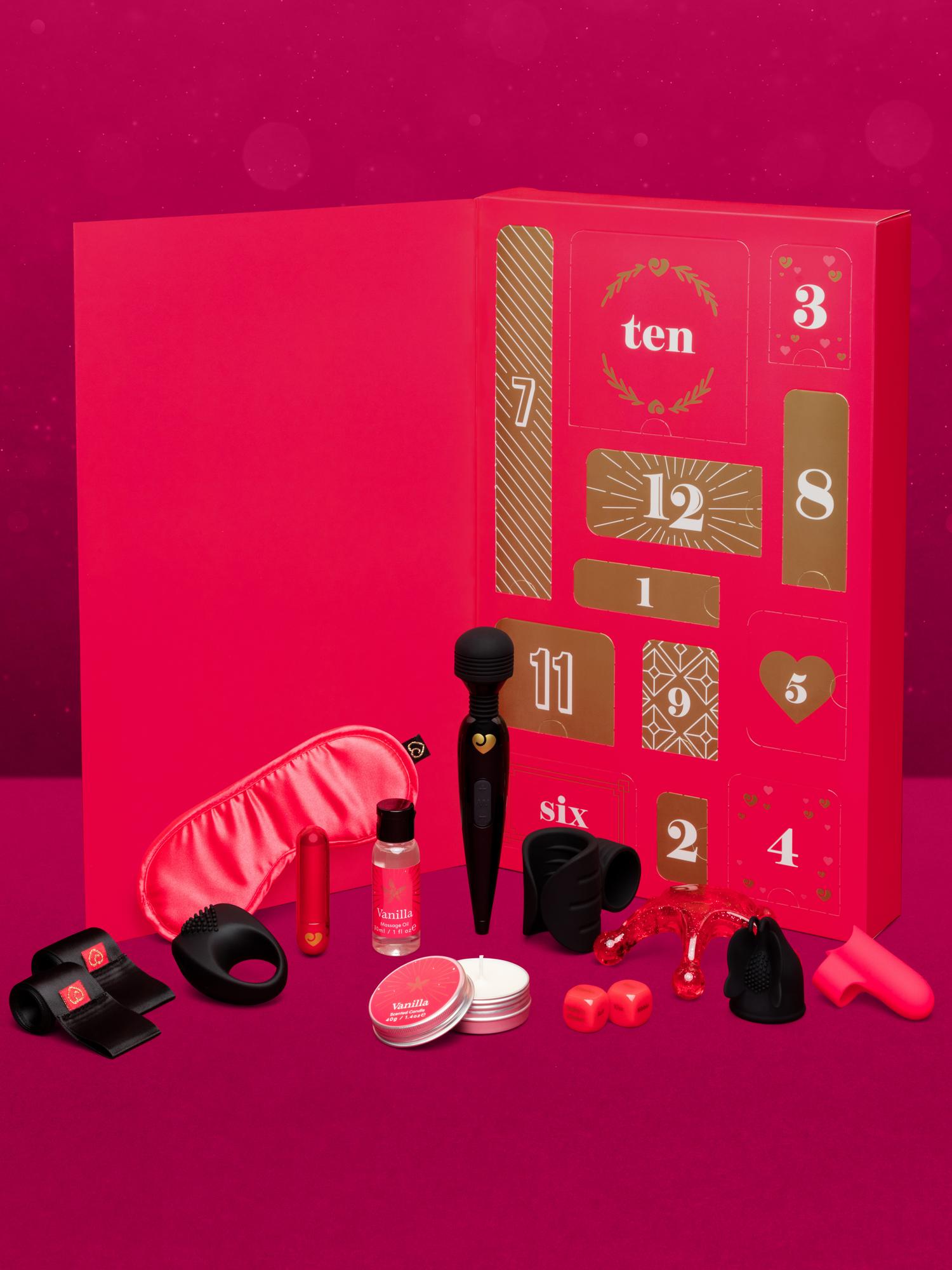 Couple's Sex Toy Advent Calendar
Womanizer Classic – $129.99
Jeweled Metal Butt Plug – $26.99
Bullet-Compatible Butt Plug & Anal Beads – $49.99
Basic Vibrating Butt Plug – $29.99
Vibrating Rabbit Cock Ring – $34.99
G-Spot Vibrator – $12.99
Adjustable Silicone Cock Ring – $14.99
Kegel Balls – $16.99
Stroker – $29.99
Head Stroker – $16.99
Sex Position Cards – $19.99
Menthol Tingling Balm – $5.99
Adjustable Nipple Rings – $16.99
Blindfold – $7.99
Massage Oil – $12.99
Bondage Restraints – $9.99
Lovehoney Deluxe Rechargeable Mini Massage Wand Vibrator – $49.99
Foreplay Dice – $7.99
Fifty Shades of Grey Play Nice Body Massager – $9.99
Massage Oil Candle – $8.99
I cannot praise sex toy advent calendars highly enough, especially Lovehoney's. I've opened them year after year and have a blast every time. As a reviewer, I open the toys all at once though I'd love to open them slowly with my partner. I hope all y'all are able to do that for me.